Etsy? Where do i start?
I personally think it has wonders for my business, but others may feel differently. Etsy is an e-commerce website focused on handmade or vintage items as well as art and craft supplies.
i began using Etsy not too long ago, 7th of March to be exact, and although i haven't had orders overflowing my inbox, i have had far more than when i was using a rival site - Bigcartel. Big Cartel is a simple shopping cart for clothing and tee designers, bands, record
labels, jewellery makers, crafters, and other artists. It is almost fully customisable, but i do find Etsy a lot easier to use.
It's so easy to list items, and re list them once they've sold. I get instant notifications of sales which is a great bonus when you're out and about. I love the feeling when someone adds one of their items to their favourites, or a treasury. And the community sense is great, i can spend hours and hours looking through all the wonderful things people make, it also picks me up when I'm in a design rut. It's also great for buying unusual supplies too.
The layout is clean and simple - it doesn't allow you to 'over fuss' your site and distract from the products like i felt bigcartel did, there are also cheap and simple 'etsy search adds' for promoting products as well as the coveted 'etsy homepage' spot.
I think the website is a brilliant place to find something a little bit special and unique, and you don't have to own a store to shop on there - Etsy is out there for everyone! I am glad i made the move over, and here are some of my favourite picks!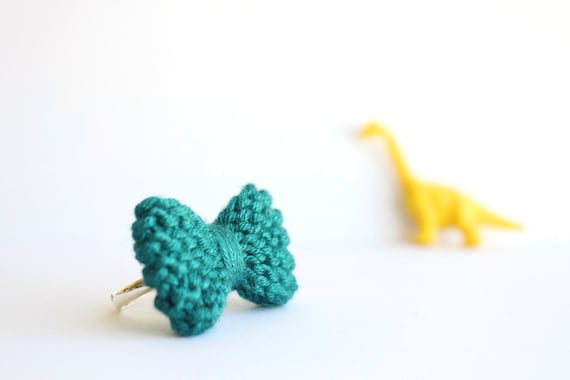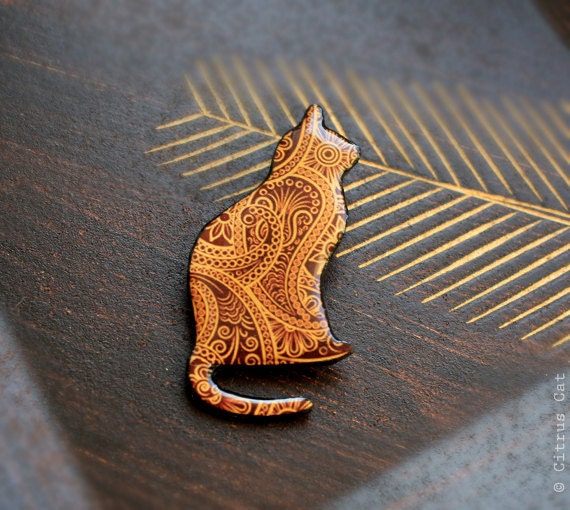 Cat brooch with Indian paisley pattern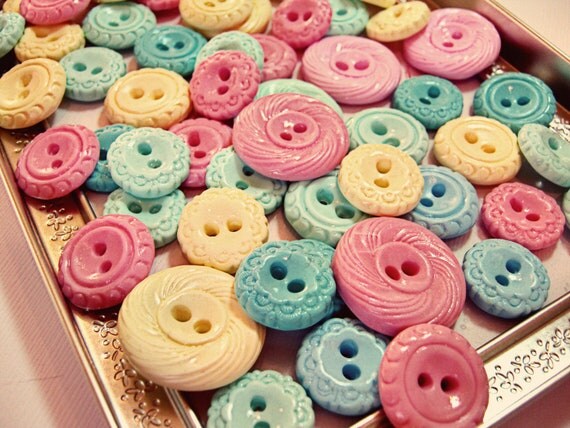 Lovely Vintage Inspired Buttons- Set of 4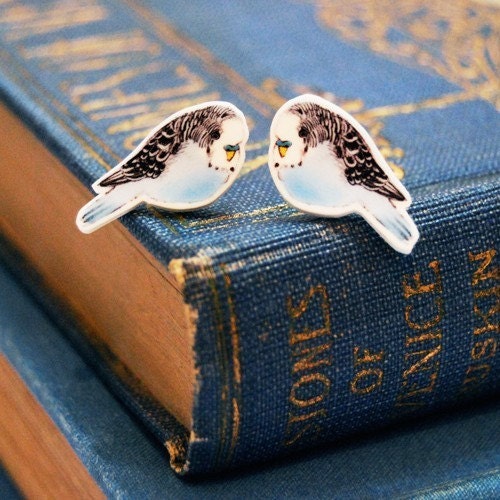 Budgie Studs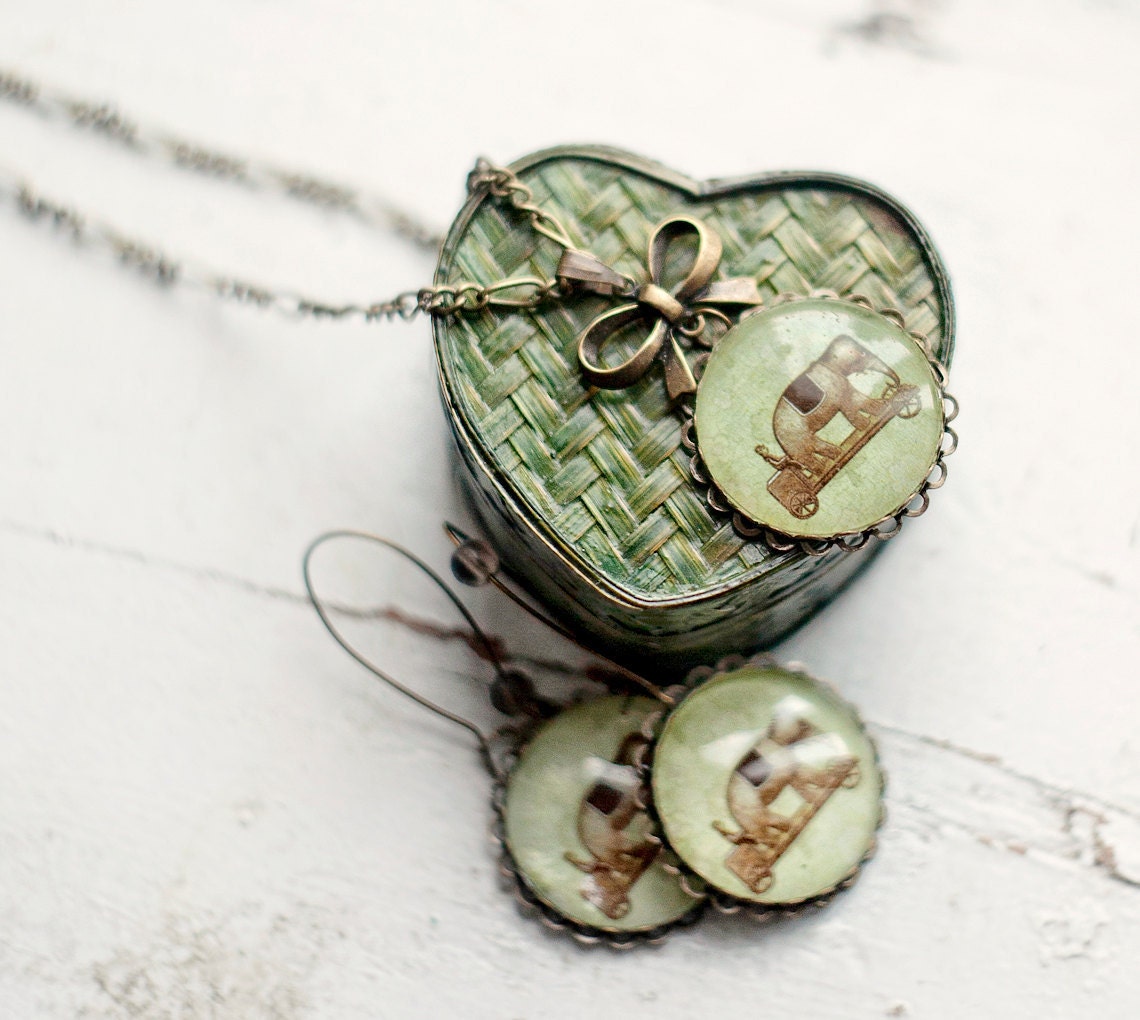 Vintage toy elephant set: necklace and earrings
Off to do the accounts now!
Grace Face xoxo